Fantasy Crypto Launched
We are happy to announce that we have added a new game to our platform called "Fantasy Crypto". This new game combines learning all about cryptocurrency with the thrill of fantasy sports. Create your own coin team / portfolio, learn about your favorite coins, and compete for a spot as a Top 5 investor on the leaderboards. See what strategies other players are using and discover new coins by looking at their top picks. You can find the new game right here: https://cryptofantasysports.com/FantasyCrypto

Fantasy Crypto will try to educate everyone new to the crypto world on what it's like to research, pick and buy coins. It will work the same way as fantasy sports but it can also attract people that might not necessarily be interested in sports, but who are interested in crypto. The platform offers a brief description of each coin when hovering over them plus links to their website and social media. Users can now easily educate and familiarize themselves with all cryptocurrencies, research them, monitor their progress and create their own coin teams all on our platform.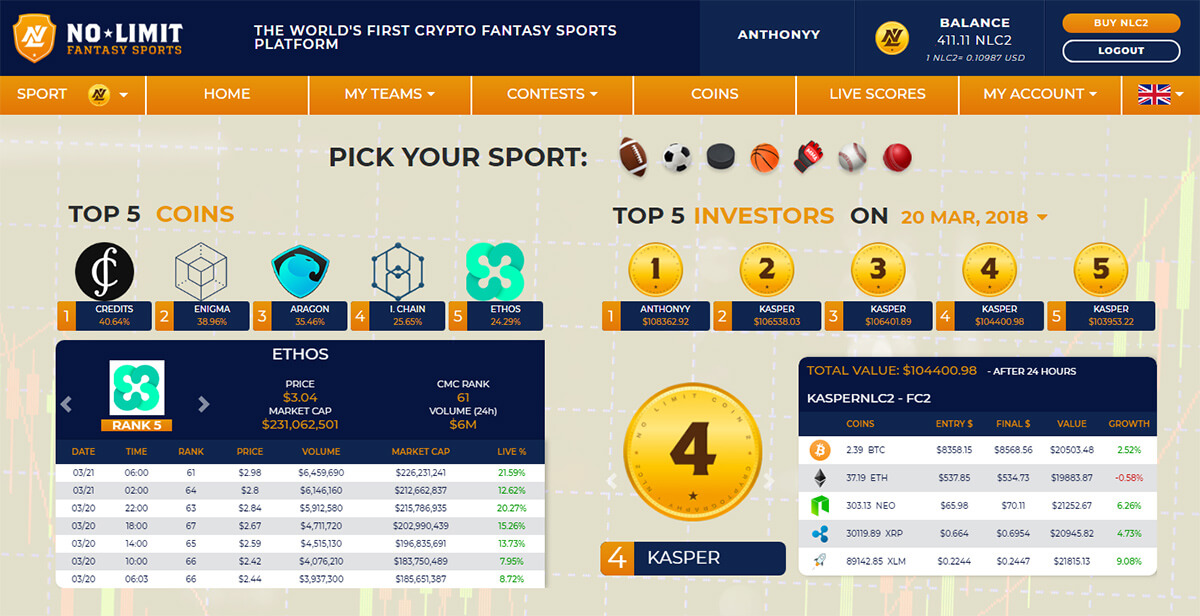 We want to help educate the vast amount of people who are interested to get into cryptocurrency, especially with the staggering rate this number keeps growing daily. Playing Fantasy Crypto gives new users an easy and fun way to learn about cryptocurrency and get comfortable enough to make trades on real exchanges. Users get to compete against other players to become the most successful crypto investor on our platform. And for their efforts they will get featured on our homepage where the users gets to show off their top picks in our top 5 investors section and of course win NLC2 in every contest.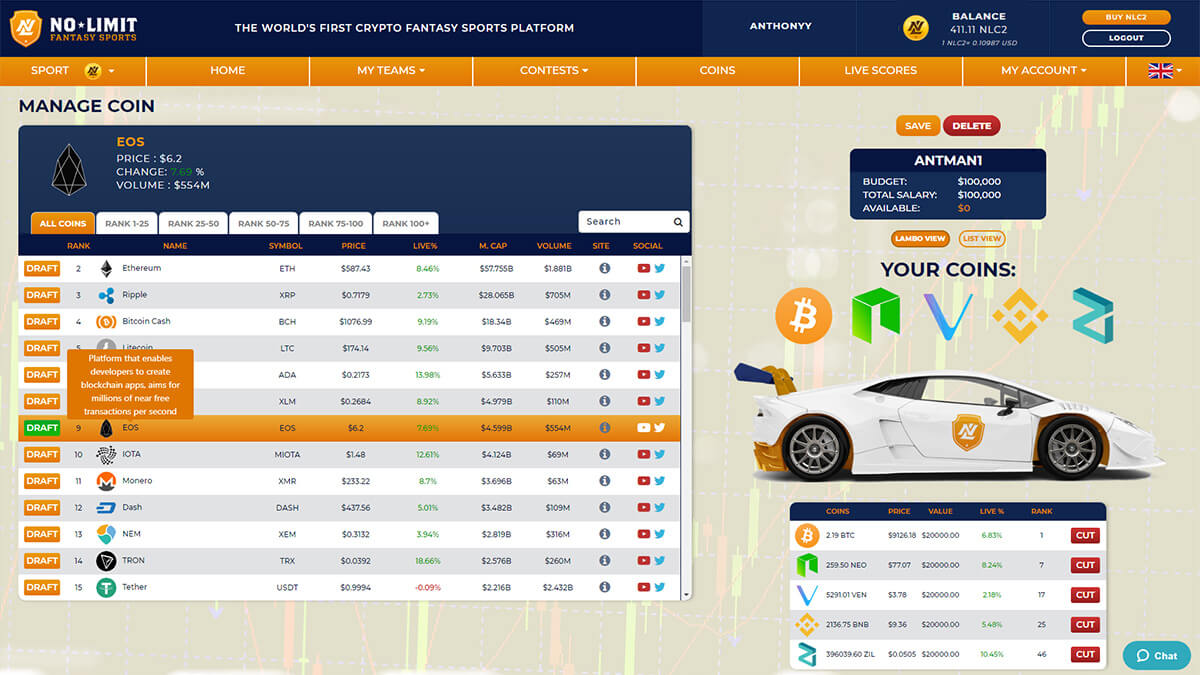 To be the best, users will have to do research and educate themselves to pick out the coins that are most likely to succeed. This complete introduction to crypto, from start to finish, will be offered in our platform. Not only that but users get to sign up for free and actually win cryptocurrency (NLC2) in our free contests, next to winning big prize pools in our paid contests of course. All those coins can then be withdrawn to exchanges and after that we would have introduced all new crypto users to the flow from "start to finish" in a fun and exciting way.