Court Ruling on $10B Online Sports Betting Market puts DFS operators into overdrive.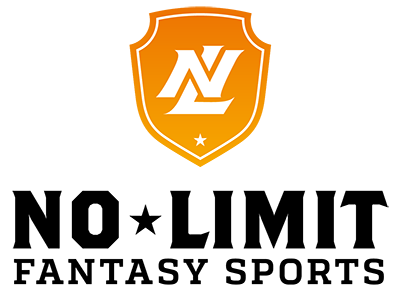 PRESS RELEASE
Los Angeles, CA – May 15, 2018 – No Limit Fantasy Sports, LLC (NLFS), a Los Angeles based Daily Fantasy Sports operator, welcomes the Supreme Court's decision to overturn the Professional and Amateur Sports Protection Act (PASPA). This decision has legalized sports betting and NLFS will direct its team to layout plans to enter this new market. NLFS has developed and is powered by the cryptocurrency NoLimitCoin (NLC2). The news ignited the already active NLC2 slack and telegram rooms with many members posting the stories almost simultaneously.
The CEO, Rafael Groswirt, has indicated efforts will immediately start to test potential games and start moving the state-by-state legal process forward. Groswirt mentioned "We have some games we have never released that can now be tested as this ruling adds another $10 Billion to the market we are in". This allows DFS operators like DraftKings, FanDuel and No Limit Fantasy Sports entry into the massive and untapped market in the USA of online sports betting beyond DFS.
NLC2 member, Drew Graham, is currently attending Consensus 2018 this week and confirms this news has ignited excitement for sports related coins and the moment is "perfect for  NLC2 and provides a very long runway" with this announcement.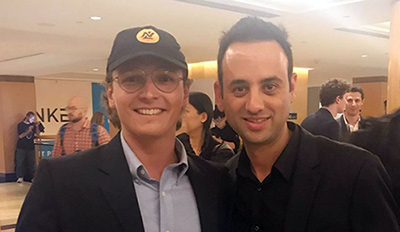 NLC2's Dru Graham and CNBC's Ran NeuNer at Consensus 2018 in NY
Leading Crypto analyst Dan Hensley indicates "This will remove the limitations on the DFS operators which are best positioned to expand into this sector of the industry". Mr Dan Hensley runs the YouTube channel called: They Call Me Dan.
NoLimitCoin is a Bitcoin like coin that is classified as a utility cryptocurrency, listed in 5 exchanges and powers a fantasy sports platform as well as an online poker platform and soon sports betting. With the utility classification, NLC2 clears a major legal and regulatory hurdle in the USA and abroad.
NoLimitCoin is unique as it was developed to improve and solve the speed problem Bitcoin has as well as the expensive cost to move it. NoLimitCoin achieved this goal and is an instant transfer coin with less than a penny cost to move any amount. With the development of its own easy set-up payment processing APIs, NLC2 aims to power both proprietary platforms and many other gaming and non gaming 3rd party platforms with NLC2.