Buy NLC2 with Visa or Mastercard

Currently you can Buy NLC2 with Visa, Mastercard at:

https://www.cryptofantasysports.com/

Create an Account at https://www.cryptofantasysports.com/
Click the Buy NLC2 Button
Select Visa/Mastercard Verify Button
Upload your ID Photo and Selfie with Credit Card Photo
Wait to be verified via email notification
Click the link in the email to buy NLC2
Enter the amount of NLC2 you wish to purchase (max $250 USD)
Click the Purchase Button

Maximum of 1 purchase per day of $250 USD each
To purchase more than $250, please contact [email protected]
Buy NLC2 with Alipay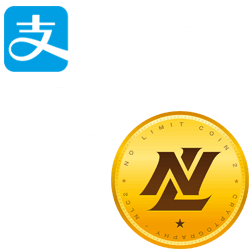 Frequently Asked Questions

How do I buy NLC2 with my Visa / Mastercard?
Create an Account at https://www.cryptofantasysports.com/
Click the Buy NLC2 Button
Select Visa/Mastercard or Ali Pay
Enter the amount of NLC2 you wish to purchase (max $250 USD)
Hit the Purchase Button
How do I withdraw NLC2 that I purchased to my wallet?
Currently all NLC2 purchased through our platform cryptofantasysports.com will not be able to be withdrawn for 7 days to verify the transaction 
Why is there a limit of $250 on purchases?
There is a limit on purchases currently because
How do I increase my purchase limit?
What is your refund policy on NLC2 purchases?
Refunds are not permitted on any NLC2 purchases, all purchases are final and non-refundable