POWERING ONLINE
GAMING APPLICATIONS
POWERING ONLINE
GAMING APPLICATIONS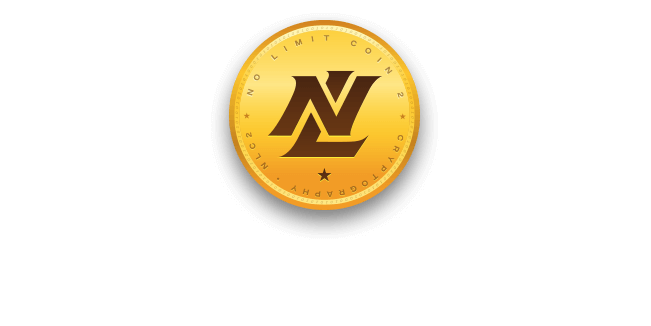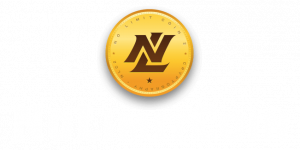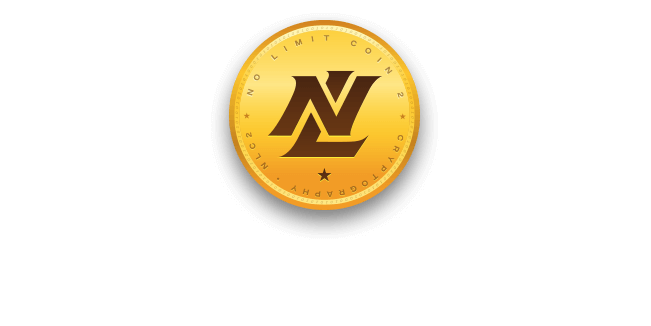 NoLimitCoin now on Binance Smart Chain

Features



Instant Transfers
NoLimitCoin (NLC2) has super fast and near instant transaction times.


Ultra Low
Transaction Fees
The fees for all NLC2 transactions are very low. Most transactions only cost 0.0001 NLC2.


Proof of Stake
NLC2 is a POS coin that pays out 4% per year in extra coins for staking and helping to process the blockchain in a windows, mac or linux wallet.

Worldwide Fantasy Sports Platform
Our platform is worldwide using NLC2 as the one currency to unite fans of the world's favorite sports.


No Rake Poker Platform
NoLimitCoin powers our own Poker Platform that has No Rake so players get to keep all their winnings.


Low Rake Fees
We have the lowest rake fees of any Fantasy Sports platform as we have reduced fees by as much as 50% compared to our competitors.

Learn More about NoLimitCoin (NLC2)

What is NoLimitCoin - NLC2?
NoLimitCoin (NLC2) is a cryptocurrency designed to power online gaming applications. It provides safe and extremely fast transactions, at very low cost. NoLimitCoin (NLC2) was designed for use on the No Limit Fantasy Sports platform, and the 'no rake' No Limit Poker platform. This coin will soon be migrating to erc20, and will then support betting protocol smart contracts and many other new abilities, as well as a very large increase in staking rewards. Watch our Video What is NoLimitCoin? Here to learn more:
What are the NLC2 Coin Specifications?
Algorithm SHA256d / PoS
Block size 2 MB
Block time 2 minutes
POS 4% per annum
Coins in circulation – 622 million
Average yearly inflation Lower than 2%
Wallet address Starts with "N"
How do I buy NLC2?
You can buy NoLimitCoin (NLC2) by exchanging it for Bitcoin at any of the exchanges listed here
We recommend to buy NLC2 on Dcoin by exchanging Bitcoin for NLC2. You must buy Bitcoin first from an exchange like Coinbase and then transfer it to an exchange like Dcoin to purchase NLC2.
What is Proof of Stake? How do I stake NLC2?
NLC2 Coins use a Proof of Stake algorithm for transmitting the blockchain. By staking your NLC2 Coins you become a node on the network that transmits the blockchain and you get 4% extra coins per year as your reward. The blockchain creates these new coins and sends them to your wallet. View Our Staking and Wallet Tutorial Here
What is No Limit Fantasy Sports?
To start things off it's important to explain what Fantasy Sports is and how it works. Fantasy Sports is a term that refers to a contests of skill in which users compete against each other by creating teams consisting of real players from a professional sport.
You can win these contests by choosing the players that you think will perform well in the real life sport games. These players get rated on their performance in the games that they play for their club. A point system, based on the individual actions of the players, is used to decide the score of the individual player on the No Limit Fantasy Sports platform. These points are called Fantasy Points (FP), you can see them here on the image below for each individual player. The more points your player has the better, because if your team has the most points at the end of the contests you will win.
So you actually choose, real life players from your favorite sports on No Limit Fantasy Sports. You get a fixed budget (called a salary cap) per team which you have to use to buy your players with. This is where the skill aspect comes into play, trying to find a good mix of "expensive and high scoring players" and to find the "cheapest" players with the highest scoring potential.
To increase your chances, to select the best team, you can do research on the individual players to see their past performances, injuries updates, even check out the players social media through the No Limit Fantasy Sports platform. It's all about getting to know your players and to make sure they are the best fit for your team.
The No Limit Fantasy Sports platform has launched fantasy soccer, NFL, hockey, basketball, fantasy crypto and baseball. Soon we will be launching MMA and Cricket.
Why is No Limit Fantasy Sports better than its competitors?
Currently, in the United States, the two biggest fantasy sports platforms are Draft Kings and Fan Duel. Together they own almost 90% of the US marketplace worth several billions of dollars. This effective monopoly has allowed them to charge their player's extortionate rates for using their platforms.
The situation isn't much different around the world in other countries, where a few large companies dominate the fantasy sports betting market.
No Limit Fantasy Sports aims to provide players with far better rates than its competitors, ending the effective monopoly large fantasy sports betting platforms have over the marketplace.
Rather than charging a 10% rake (cost for entering games), No Limit Fantasy Sports will charge a mere 5%. For head to head matches, this rake will be further reduced to 2.5% for high stakes contests. By charging up to 50% less rake fees than our competitors it makes our platform the most competitive on the market.
For those of you that aren't familiar with betting these percentages might not sound dramatically different. But if you're somebody that likes to play regularly, you'll know full well that these percentages add up enormously over the long run.
Johnny Chan NLC2

Johnny Chan (professional poker player) has joined our team as a brand ambassador for NLC2.  The combined fame and stature of Johnny Chan will help introduce No Limit Fantasy Sports and NLC2 to the public and their fan base.
Johnny Chan is a poker legend, who has won 10 World Series of Poker bracelets. He also won the 1987 and 1988 World Series of Poker main events.  
Whitepaper

Learn about:
NoLimitCoin (NLC2)
No Limit Fantasy Sports and its platforms
NoLimitCoin No Rake Poker
Fantasy Sports and the issues existing platforms are facing
The solutions NoLimitCoin brings to Fantasy Sports
Marketing plans including celebrity endorsement
Our Business model and more.
NoLimitCoin Wallets

Get In Touch